What Our Customers
Are Saying...
"Everything went so smoothly, thanks for such a great vacation!"
- Andrew Curran
Lansing, Michigan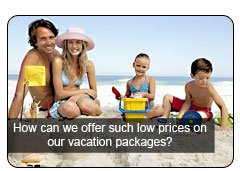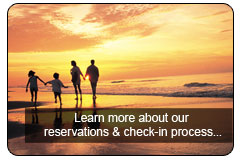 Your Daytona Beach Getaway Vacation®

Enjoy an entire luxury vacation in Daytona Beach for the price of one night in a regularly-priced hotel room! Supplies are limited!

Your Daytona Beach Getaway Vacation® can include either:

---

Book confidently with our "No-Risk" guarantee!

3 Days &
2 Nights at the Best Western Aku Tiki + $20 Dining Card

4 Days &
3 Nights at the Best Western Aku Tiki + $20 Dining Card

Our Dining Cards are accepted at popular restaurants around Daytona Beach!
Hotel selection is based upon availability

---

Best Western Aku Tiki

The Best Western Aku Tiki Resort is one of Daytona Beach's favorite resorts - in a beautiful location, right on the ocean! To learn more about this resort, including guest room and property amenities, nearby attractions, guest reviews, and much more, please

click here for more information

...

Daytona Beach, Florida

Known to some as party central for college spring breakers or a hangout for leather-clad motorcyclists, Daytona Beach might seem a somewhat intimidating destination. Put your preconceived notions aside and allow us to introduce you to another side of Daytona. In recent years the city has made a huge effort to change its image.

This is most evident in the multi-million dollar clean-up and renovation of the beachfront area which includes Ocean Walk Village. This exclusive development of hotels, restaurants and shops boasts its own Caribbean-themed water park. In addition, a number of child-oriented museums and theme parks have opened, drawing more families to the area. A hot spot for racing enthusiasts, the Daytona International Speedway is home to NASCAR and hosts the Daytona 500, the Pepsi 400 and other well-known events. Golf, fishing, strolling the boardwalk and relaxing on the beach with a good book are also popular Daytona pastimes.