What Our Customers
Are Saying...
"My wife and I enjoyed a entire romantic weekend in Hilton Head for the price of a nice dinner - great deal!"
- Nicholas Schaeffler
Arnold, Missouri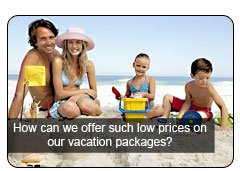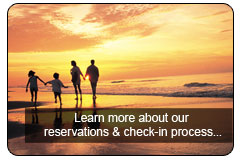 Your Las Vegas Getaway Vacation®

Enjoy an entire luxury vacation in high-rolling Las Vegas, NV for the price of one night in a regularly-priced hotel room! Supplies are limited!

Your Las Vegas Getaway Vacation® can include either:

---

Book confidently with our "No-Risk" guarantee!

3 Days &
2 Nights at the The Royal Hotel & Resort + $25 Dining Card

4 Days &
3 Nights at the The Royal Hotel & Resort + $25 Dining Card

Our Dining Cards are accepted at great restaurants all over Hilton Head!
Hotel selection is based upon availability

---

The Royal Hotel & Resort

The Royal Hotel & Resort offers all the intimacy and comforts of a smaller resort, but is located in the heart of the famous Las Vegas Strip, next to Wynn, and is within walking distance to the Las Vegas Convention Center. Enjoy the smoke-free lobby with spacious lounge, dine at Cosmo's Ristorante and splash around in the sparkling pool with private cabanas. To learn more about this resort, including guest room and property amenities, nearby attractions, guest reviews, and much more, please

click here for more information

...

Las Vegas, Nevada

Casinos, naturally, continue to draw tourists to Las Vegas. From penny slots to high stakes table games in private salons, you'll find it here. But, there's much more to Las Vegas than gambling - there are many types of attractions for all ages, from the choreographed fountains at the Bellagio, to the Liberace Museum. Las Vegas is also surprisingly family-friendly - in an attempt to appeal to kids, the hotels have spent millions developing technically sophisticated indoor amusement rides like the Race for Atlantis.