What Our Customers
Are Saying...
"My wife and I enjoyed a entire romantic weekend in Hilton Head for the price of a nice dinner - great deal!"
- Nicholas Schaeffler
Arnold, Missouri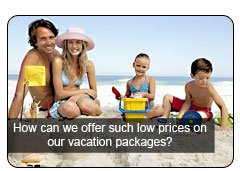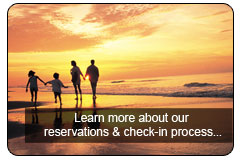 Your Myrtle Beach Getaway Vacation®

Enjoy an entire luxury vacation in sunny Myrtle Beach, SC for the price of one night in a regularly-priced hotel room! Supplies are limited!

Your Myrtle Beach Getaway Vacation® can include either:

---

Book confidently with our "No-Risk" guarantee!

3 Days &
2 Nights at the La Quinta Inn & Suites + $25 Dining Card (Damons Oceanfront Grill)

4 Days &
3 Nights at the La Quinta Inn & Suites + $25 Dining Card (Damons Oceanfront Grill)

Our Dining Cards are accepted at great restaurants all over Myrtle Beach!
Hotel selection is based upon availability

---

La Quinta Inn & Suites

La Quinta Inn & Suites Myrtle Beach at 48th Avenue is near the beach and perfect for families. In addition to a fitness facility and the outdoor pool, this 2.5-star property includes a business center, complimentary wireless Internet access, and business services, A complimentary Continental breakfast, all within minutes of area attractions such as Family Kingdom Amusement Park, Myrtle Waves Water Park, Ripleys Aquarium and Broadway at the Beach.

Myrtle Beach, South Carolina

One may think the sun, 60 miles of wide sandy beaches and more than a hundred golf courses would be enough to lure vacationers to Myrtle Beach, but this popular coastal city offers even more to enjoy. Also known as the Grand Strand, the Myrtle Beach area is a fantasy land of family attractions. In between beach days, take the kids go-cart racing at the Myrtle Beach Grand Prix Family Thrill Park, on a breathtaking roller coaster ride at the Myrtle Beach Pavilion or miniature golfing at any of the area's 46 fun-themed courses.

More serious golfing can be found pretty much anywhere, on some of the highest-rated courses in the U.S. With restaurants galore, a rocking nightlife and accommodations that run the gamut from high-rise beachfront hotels to campgrounds with indoor swimming pools, Myrtle Beach is the perfect all-around getaway.